Your Wellness, Your Priority – Living a balanced life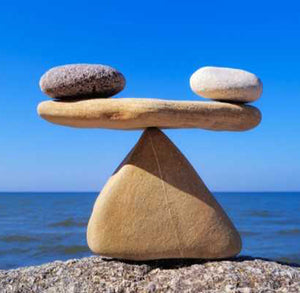 To achieve personal effectiveness and peace of mind, a well-balanced life is essential. Wherever we go, we all have responsibilities. But our main goal is to know our priorities and keep the balance amongst many aspects in our lives which include our health, family, social, business, financial, civic and spiritual elements. When we are able to maintain a balance, it means that our heart and mind doesn't feel that they are being pulled too hard in any direction, they become in harmony, synchronized. That will then make us feel grounded, calm, clear-minded, goal-oriented and motivated.
These elements in life can be categorized into internal and external. Our mind, health and heart belong to the internal aspects. While our network and connections which involve our family, work and social make up the external aspects.
 Remember, the more you make yourself occupied, the bigger the chance you'll be stressed out. Take life lightly, make time to disengage from things, people and activities that draw much of your energy. In other words, prioritize things and set a proper schedule so you can have enough time for yourself. It will always be you and yourself that should be the topmost priority. 
Pay attention to your health. The quality of our life and our work is greatly affected by our health. It determines what you can and able to do and achieve. Hence, always put your health a priority and not only think of it when we encounter a health crisis.

Relationship matters. Connect and reconnect. Time is well spent with our loved ones and not in front of a television. Get to know the people around you. It is healthy for our mind and soul.