Revitalize Your Hair – Your Crowning Glory
Hair health and growth not only matter to women, but to all men too. Just like the skin, the condition of your hair is an outward sign of the inside health. While genetics play a major role, your diet, lifestyle, pollution, living environment, and overall approach to hair care are all critical in maintaining your hair health. Learn some great ways to start with when enriching your hair growth. Rule of thumb, come up with a plan and be consistent.
The wonders of massage.
Massaging the scalp is a technique that uses the fingers to apply gentle pressure in a circular motion to the head which can help restore hair growth. It stimulates the nerve endings, muscles and blood vessels and can improve hair thickness. Not only it can do wonders for your hair and scalp, but it can also help relieve stress and tension which is a major contributor to hair loss as well.
Oily oils.
There are four types of oil that can majorly help with hair growth. Let's start with coconut oil. This contains fatty acids that can penetrate inside the hair shaft and reduce protein loss from hair. Massage coconut oil into your scalp and hair, or use it as a leave-on treatment, it is also known to promote hair growth. Next is fish oil. Consuming omega fatty acids can help improve your hair from the inside. Fish oil is filled with protein and nutrients which helps improve hair density and reduces hair loss. The third one is rosemary oil. It is one of the first essential oils used to promote hair growth and lessen hair fall. It can be used to treat androgenetic alopecia as it is known to stimulate new hair growth. Lastly, we have the castor oil. It's a vegetable oil pressed from castor beans, loaded with Vitamin E, fatty acids and minerals. It is used to moisturize the scalp, enhance the health of hair follicles and leaves hair smooth and shiny.
Be mild and gentle.
Avoid shampoos with harsh ingredients. Always check the ingredients when choosing a shampoo and skip those with ammonium lauryl sulfate or sodium lauryl sulfate. Go for organic as much as possible and make sure to look for products that are right for your hair type. A piece of advice, always remember that cost doesn't necessarily indicate the quality of a product. Don't wash your hair more than once a day. You should also avoid too cold or hot water. When your hair is wet, treat It gently. Your hair is three times more vulnerable to breakage when it is wet. Use a cotton cloth to damp your hair after shower and don't rub it excessively with a towel. Do not comb or brush your hair too much when wet and use a wide-tooth comb to detangle. Allow to air dry whenever possible. A hair trim regularly, at least every 10 to 12 weeks will help to keep hair healthy and prevent split ends.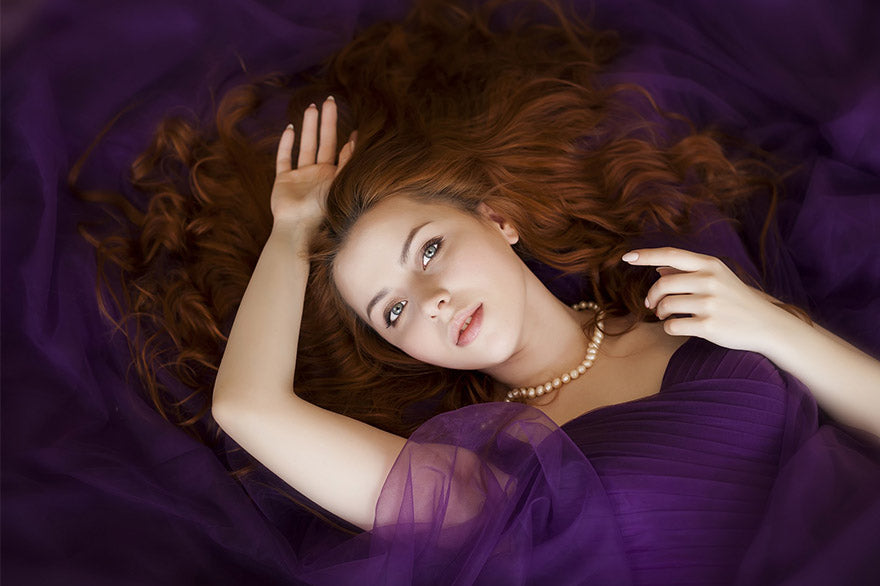 Cut out bad habits.
Too much is bad. Harsh shampoo, hair treatments, excessive brushing, frequent hair coloring, and unnecessary use of styling products contribute the most to poor hair health. Other culprits to avoid are excessive stress, too much alcohol consumption, low-calorie and crash diets.
Overall, caring for your hair is generally a part of self-care and improving your overall well-being. Healthy hair brings out the best in you. It boosts your confidence and allows you to enjoy different looks that will contribute to enhancing the way you feel about yourself. Staying positive, being consistent and doing your best to maintain a healthy lifestyle are the keys to a better life.