Finding Your Own Solitude – A Date with Self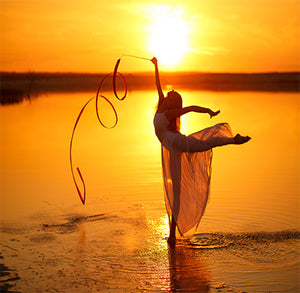 Solitude is defined as a state of seclusion or isolation, or simply a state of being alone. In this age and time, we get bombarded with several messages and noises from our environment. These countless messages fill our airwaves telling us what and how we should think. They inevitably begin to shape our lives. The messages enter our eyes and ears and our heart and mind are slowly getting influenced by it. Hence, embracing a discipline of solitude can provide valuable and countless benefits.
When you choose to intentionally withdraw from human relationships for a short period of time and choose to have a date with yourself, you are able to remove the shaping influence and re-center your heart on your own desires and values. Solitude becomes a catalyst for innovation. Finding solitude in a chaotic world can be very difficult. Every part of society is structured to discourage and distract our alone time. Advertisers, social media, TV, friends, and even family, all want your attention. But discovering the highest purpose and priceless benefits of solitude will give you a better understanding to always choose to find solitude.
Holding on to solitude allows you to feed your soul. You remove the influence and expectations of others. It is the perfect time to just let your heart speak. You'll discover that others can live without you, and that the world doesn't rest on your shoulders. You will break the cycle of busyness in your life. Keep these simple tips in mind and start embracing solitude.
Schedule and give yourself enough time. Do not expect and wait for 30-45 minutes for solitude to just show up for you in a day. The time for it should be desired, scheduled, and created. Spend 30 minutes, especially when starting because usually, the first 15 minutes will be consumed by your wandering mind.
Secure a calm and peaceful place. The surroundings make a lot of difference. Choose an uncluttered space and avoid a fast-paced location. You can do it at home or outdoors. When you plan to do it outside, take a meditative walk, and reconnect with nature. Find a quiet spot in a park and listen to the birds or sounds of the city. Just express gratitude for what you hear. Walk into a flower shop or a garden. Or simply move up your vision and appreciate the clouds, the sky.
Connect with God and pray. If you are spiritual, it usually comes along that your alone time will most likely associate to your time with Him. But if you are not spiritual, it may put you more in touch with God if you are open to it. A quiet time gives you more capability to listen to God's small voice.
Solitude is different from napping. But do not worry if your quiet time leads you to falling asleep. If you consistently fall asleep during your quiet periods, your mind must also be telling you something and you should probably listen and take action for it.
A "less is more" lifestyle pursuit allows you to find more health and fulfillment in your life. Solitude provides an opportunity to rediscover our lives. Find what's worth keeping, valuable, and well-intentioned to be kept and cared for. Treasure this one life that has been gifted to us, make every day worthy. A peaceful mind and a healthy body are what keep us grinding. Make every minute count, love yourself so you can continue to serve your purpose in the society.